Mimetic Theology
An online program drawing from cutting-edge research in psychology, anthropology, philosophy and theology.
Many of the students who have completed this program, describe the experience as an intellectual conversion. Others speak of transformation. What these comments reveal is that the outcome of this program aims to be more than simply confirming what you already believe. Rather, its aim is to unveil reality in a fresh way and enable individuals to re-orientate themselves around these new realities. As such it provides tools to re-interpret history, self, society and scriptures. This process of re-interpretation, helps us construct a new story in which to find ourselves anew. We trust that it will also open new possibilities for how your story might still unfold. See what students say about the program.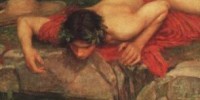 Desire, Narrative and Self Formation
This course will explore the formation of self. Exploring the unconscious movements of desire and the stories we develop to give meaning to our life events.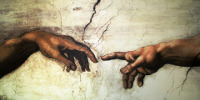 The Human Genesis
An in-depth re-reading of the Genesis text in the context of mimetic desire, to shed new light on what makes us human.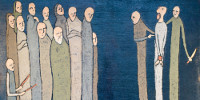 Mimesis and the Meaning of Myth
Understanding the origin of culture according to mimetic realism. Deconstructing origin myths and rituals to understand the function of sacrifice and the birth of the gods.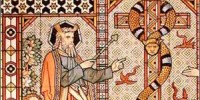 Scripture as Conversation
To understand the relationship between scripture and myth and why that is relevant to us today. What are the underlying messages contained in these stories? What do ancient myths have in common with the Bible and, very significantly, where do they differ?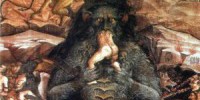 Symbolism of Evil
Exposing the structure of evil and the development of its symbolism. Moving beyond mythical and abstract descriptions of evil.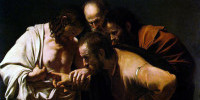 Jesus the Crescendo
What makes Jesus Christ uniquely significant in history, relevant in our present world and a living hope for the future of humanity. Jesus' story summarizes the human story and offers a conclusion that we were unable to reach ourselves.